AGAT Runways (RWY)
Key facts
A RWY paved with AGAT gives the ideal surface to land small and medium size airplanes regardless of geographical and weather conditions:
Visual recognition of surface, lines and markers regardless of weather

FOD elimination and recognition to ensure maximal safety during taxi, warm up, start, landing, hot start and engine braking

Immediate usage and instant repair.

Snow removable, with documented friction in dry and wet condition

Fire retardant, chemical resistant, flood proven, surface with documented friction on the entire surface, lines and edges in all weather conditions.

Markings will be permanent and with same friction and will have distinct color difference regardless of natural light level and humidity.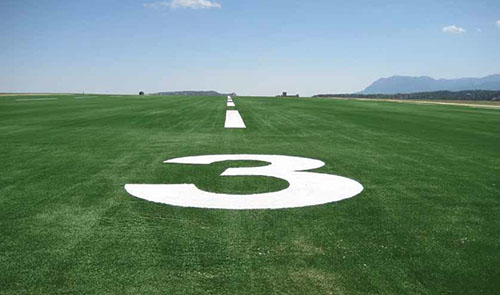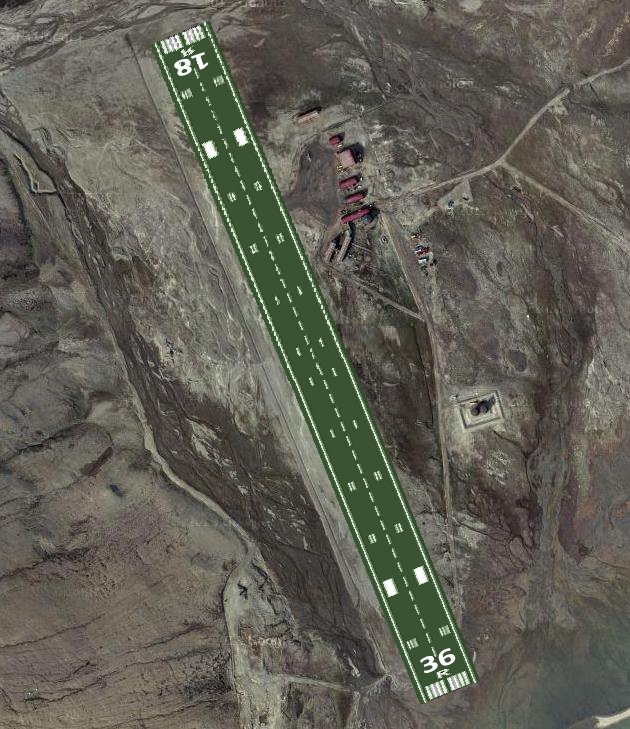 Advantages
AGAT can be installed as runway surface for jets, propeller and hang gliders.
By landing on AGAT instead of natural grass, hazardous divots and soft spots, typically in touch down and taxi areas are prevented.
With AGAT on the RWY an even surface is secured no matter the 
weather or season.
An even surface has a documented positive effect of the live expectancy of gear and fuselage.
FOD is not generated by the surface and FOD from outside the landing strip is easily detected.
AGAT and infill are environmental neutral and can as such be used in sensitive areas. After end use the infill can easily be absorbed in the natural environment and the carpet has an increasing scrap value, following the oil prices.
The durable AGAT reduces hazards and greatly improves the life expectancy of airplanes (vibrations during landing, ruts and depressions can cause harm to airplane fiberglass, which is amplified on the natural grass landscape). 
Tests
AGAT meet the specifications in FAA Advisory Circular 150/5370-15B, and has been identified as a material that can be used to cover large portions of airport property with multiple benefits.