Airport Suppliers is a global airport industry meeting place for engineers, ground handlers, consultants, operators, vendors, airlines, authorities, system integrators and architects.
https://www.airport-suppliers.com/supplier/evergreen-aviation-aps/

Danish Aviation Group (DAG) is a network of Danish Companies and organisations working with af special focus on aviation globally. The network is founded on the idea that Danish technologies – all strongly based on optimizing efficiency of human resources, energy, security and materials and with a view to protect the environment – have a huge export potential within the rapidly growing international aviation market.
https://www.linkedin.com/groups/6720037/profile

Evergreen Aviations preferred supplier of AGAT infill; rounded sillica sand.
http://www.dansand.dk/produkter/sportfritid/kunstgraes-infill/retningslinjer-og-standards/

Evergreen Aviation is part of the association FAD, defense- and aerospace industry in Denmark, for Danish producers with defense-related products and services.
Takes care of members' interests, including ensuring that foreign suppliers live up to their offset obligations.
Brings members together with international customers and collaborators.
Establishes professional and business networks across the member circle.
FAD is a member of DI, Danish Industry.
https://fad.di.dk/Members/Pages/EvergreenAviation.aspx

Namagri is Evergreen Aviations AGAT Helipad agent in Namibia, South Africa. Namagri distributes high quality sales, installation and service.
http://namagri.com/products-services/robinson-helicopters/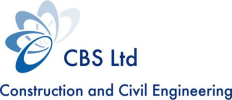 Prefered construction and civil engineering partner in the UK
http://www.countybsltd.co.uk/en-gb/home/default.aspx

Air2Air is Evergreen Aviations AGAT Helipad agent in UK. Air2Air has specialized in exclusive private helipad designs, and offers assistance regarding layout, consulting, installation and subsequent service.